Grön Café Recipes
Posted by Grön on Nov 27th 2020
Grön Café & Holiday Recipes
Though our café is still closed, you can still enjoy some of our café favorites from the comfort of your own home. We've assembled a few of our most missed recipes from the Grön café menu, as well as some holiday classics from over the years. With a few simple ingredients, you can take your toast to the next level, or try something new with Grön CBD dark chocolate vinaigrette.
From our Grön family to yours, we wish you a wonderful holiday creating new traditions.
Grön Chocolate Vinaigrette
The perfect dressing for salad skeptics. Not much more needs to be added to this delicious duo, so it's kept simple. We encourage experimenting with your own flavors and seasonings.
How it's done:
Step 1
Heat oil in the microwave for 15-30 seconds and pour over chopped chocolate.
Step 2
Slowly whisk balsamic vinegar with seasoning until well combined. Store in an air-tight mason jar and shake before use. Keep in refrigerator.
Serving Suggestion: Dress your salad greens or use as a dip for veggies and crusty bread. If you love cheese like we do, goat cheese medallions make a great pairing!
Ingredients:
1/4 cup balsamic vinegar
1/4 cup olive oil
1 Grön dark chocolate bar, chopped
2 tbsp sugar
1/2 tsp parsley
1/4 tsp salt, pepper to taste
1/4 tsp oregano
1/4 tsp basil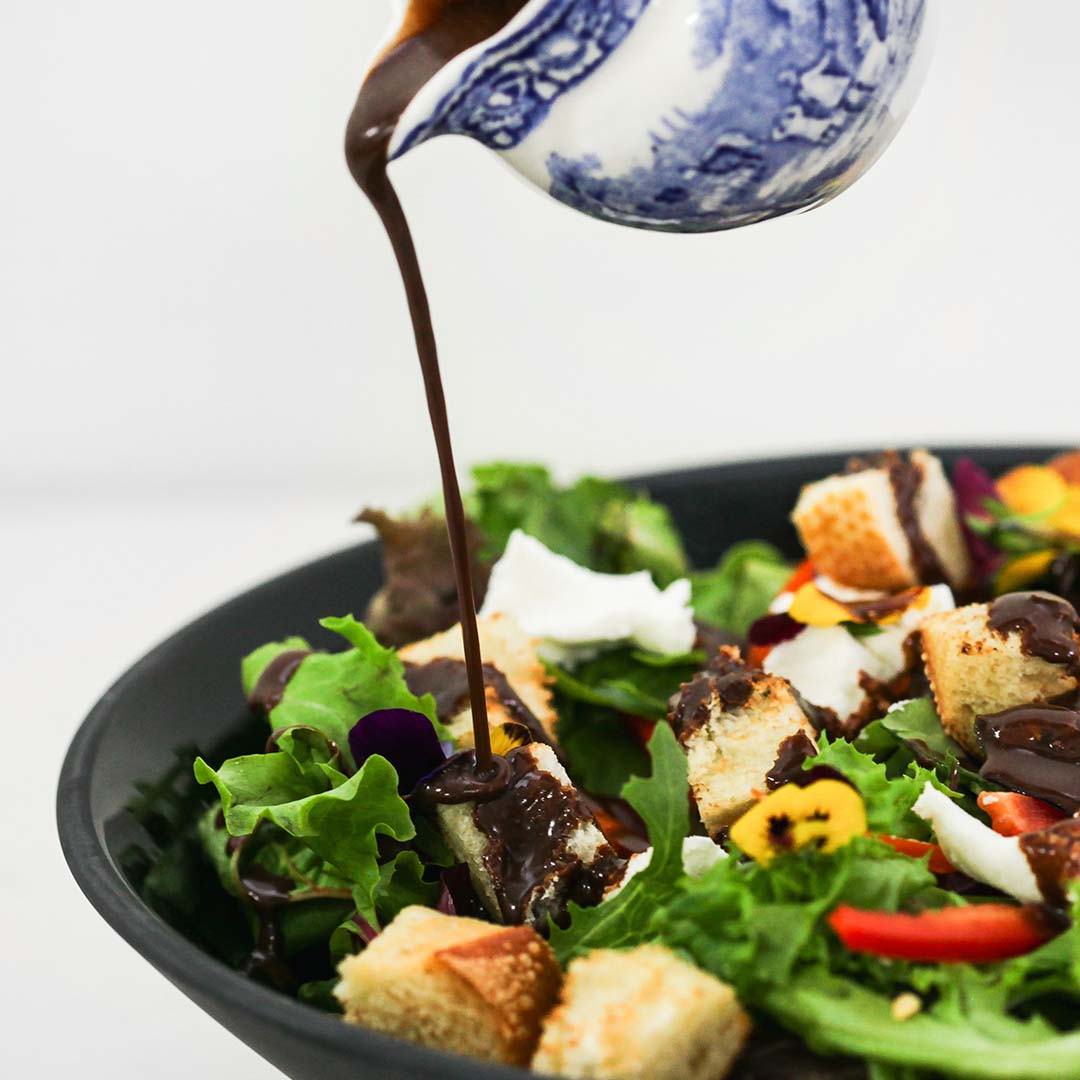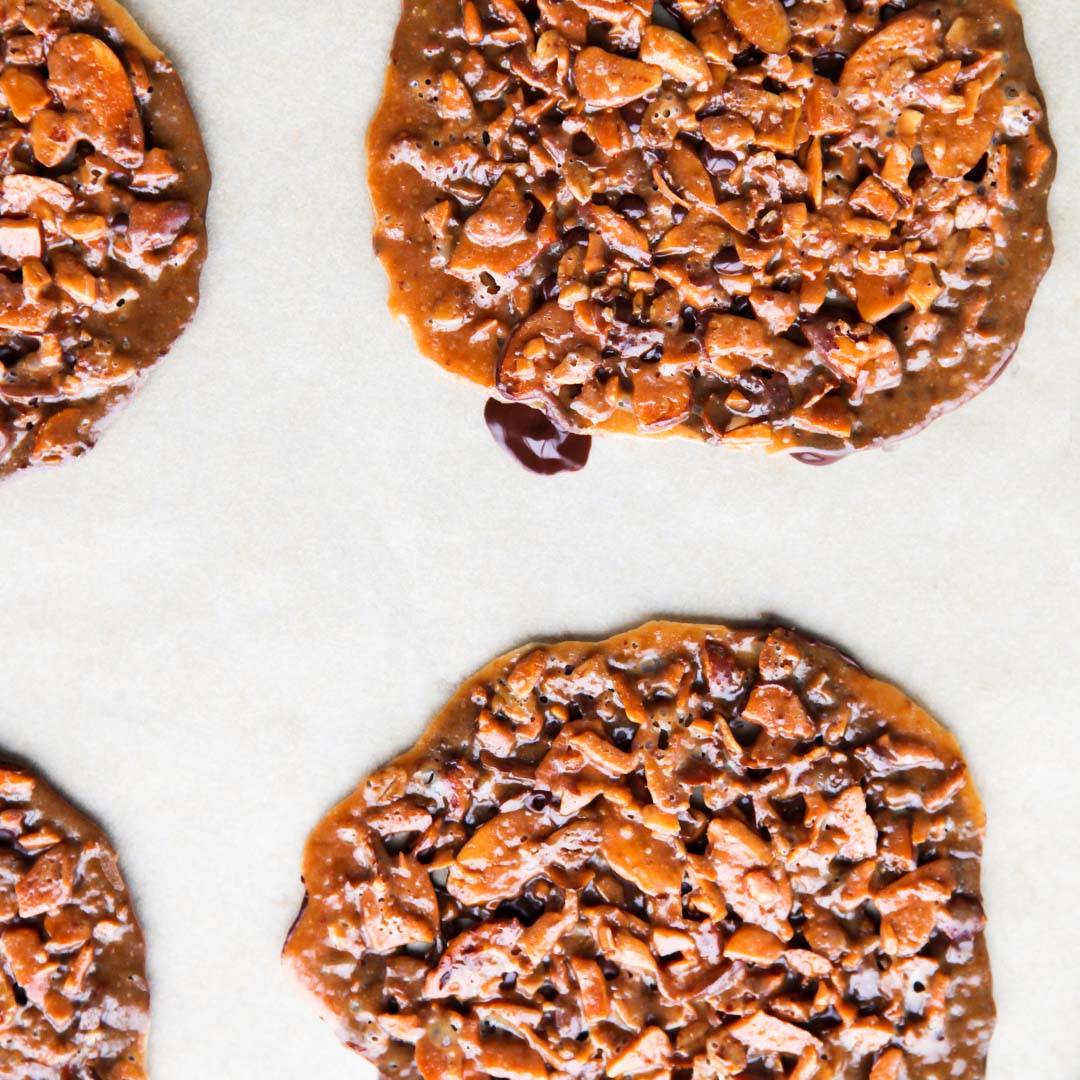 Grön Chocolate Florentine
These tasty treats are crispy, buttery, nutty, and oh-so-addictive! Made best in small batches, making these a fun family activity to enjoy fresh at home.
How it's done:
Step 1
Preheat the oven to 350°. In a medium saucepan, add butter, cream, corn syrup and sugar and boil for 2-3 minutes. Add the almonds and oats and boil for another 2-3 minutes. Remove from heat.
Step 2
Let mixture cool just a touch. Scoop 6 tablespoon sized dollops onto greased parchment paper, spaced out evenly and flatten slightly.
Step 3
Bake 8-10 minutes or until golden brown. Remove from oven and let cool completely. While that batch is cooking, prepare another greased parchment to repeat Step 2 before the mixture cools.
Step 4
Place a long piece of un-greased parchment on a flat surface. Grate the chocolate, reserving one tablespoon. Melt the rest of the chocolate until it becomes just soft enough to stir and spread immediately on the cookies. Place chocolate side down on parchment and let cool completely before serving.
Serve with: A bold coffee or crumbled on top of ice cream (or all three!)
Ingredients:
1 stick or 4oz butter
2 tablespoons heavy cream
1/2 cup corn syrup
1/2 cup sugar
1 cup sliced almonds
1/4 rolled oats
1 Grön Dark Chocolate Bar, grated
Onion confit is the star of this show, and we love our neighbors, Three Little Figs Jam's French Onion Confit made with local Walla Walla sweet onions. Add some cheese and some fresh basil, and you're ready to fall in love.
How it's done:
Step 1
Preheat your oven or toaster oven to 350°.
Step 2
Spread the onion confit onto the sliced bread. Top with sharp cheddar and shaved parmesan.
Step 3
Toast for 3-5 minutes or until cheese is completely melted.
Step 4
Remove from oven and top with chopped basil ribbons, black pepper, and flake salt to taste.
Ingredients:
Sliced Bread
Sharp cheddar
Parmesan, shaved
Basil, chopped
Black Pepper
Flake Salt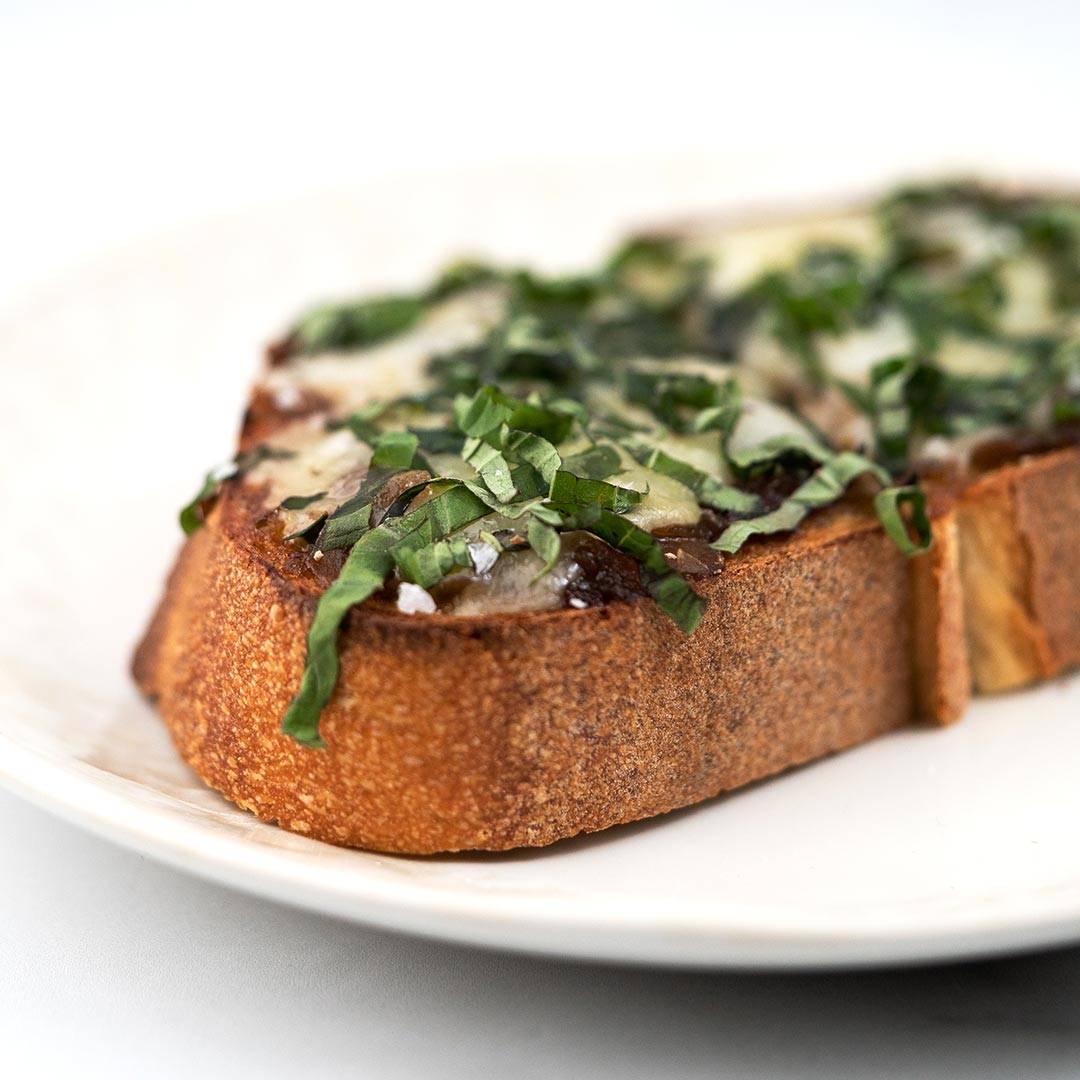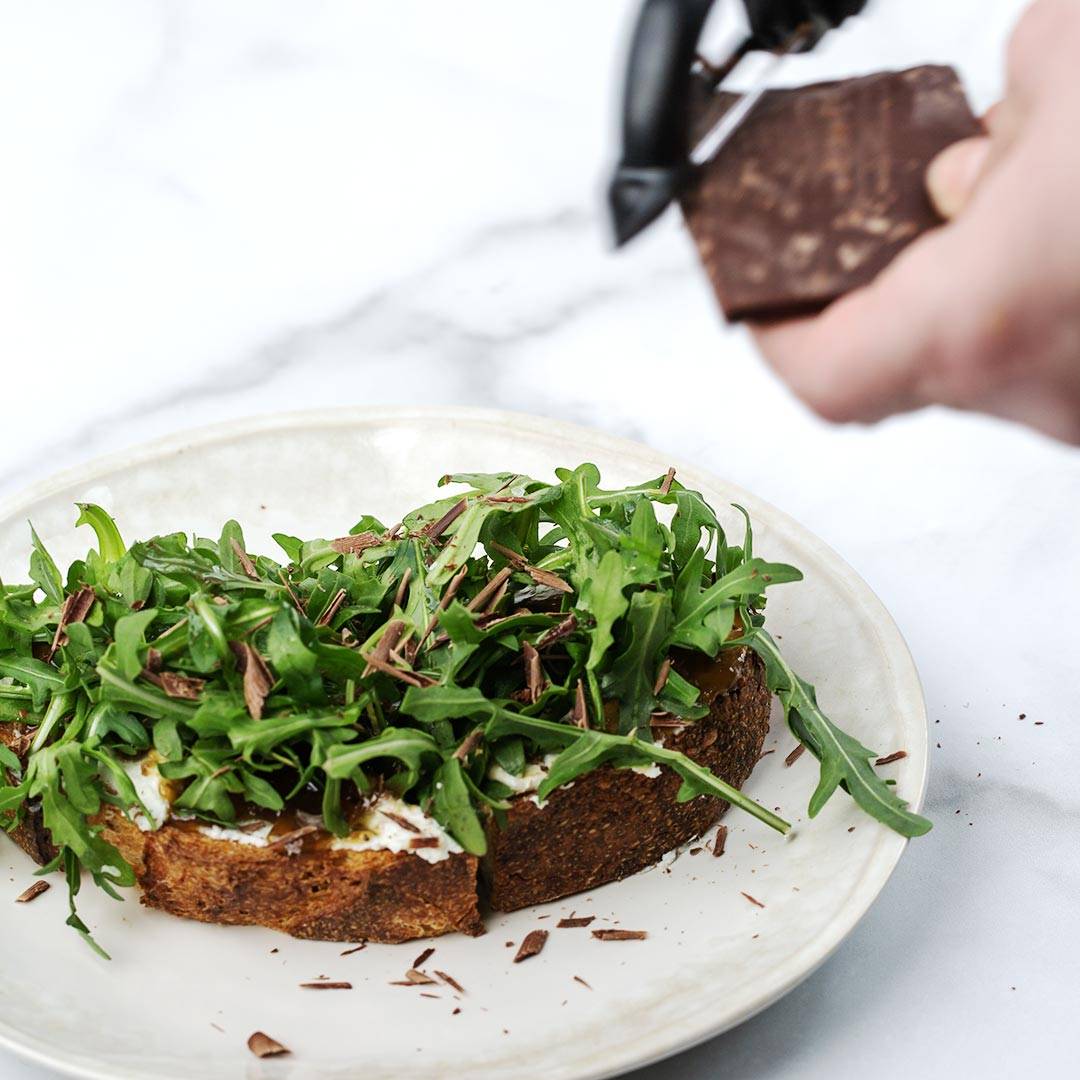 Who says toast can't be dessert? Shaved Grön CBD Dark Chocolate and peppery arugula top this toast, creating the perfect balance of spicy and sweet.
How it's done:
Step 1
Preheat your oven or toaster oven to 350°.
Step 2
Toast the bread just as you like it. While it's toasting, lightly dress the arugula with olive oil.
Step 3
Remove toast from the toaster oven and spread on the goat cheese. Top with dressed arugula. Add flake salt to taste.
Step 4
Finish with shaved chocolate. We'll leave it up to you to decide how much.
Ingredients:
Sliced Bread
Goat cheese
Arugula
Olive Oil
Flake Salt