Make Your Own S'mores From Scratch - The Grön Way
Posted by Grön on May 22nd 2020
Grön founder, Christine Smith, shows us how to make your own homemade graham crackers and vanilla bean marshmallows to create the perfect summertime s'mores! Just add your favorite Grön chocolate, and you've got a CBD-infused snack that will elevate any evening at home around the fire.
---
---
Ingredients
1 cup whole wheat flour (130g)
1 cup all purpose flour (120g)
1/4 cup sugar (50g)
1/2 teaspoon salt
1 teaspoon cinnamon
1 teaspoon baking powder
1 large egg
1/4 cup vegetable oil
1/4 cup honey
2 tablespoons milk
Additional milk and cinnamon sugar for glaze
Directions
Preheat oven to 300 degrees
Mix dry ingredients in a bowl (flours, sugar, salt, cinnamon, baking powder)
In a separate bowl, whisk the egg, oil, honey, milk until fully combined
Combine wet ingredients to dry ingredients and stir until dough is stiff but fully combined. You may add more milk as needed if dough is too stiff
Knead dough gently
Wrap dough in saran wrap and chill until firm (20-30 minutes)
Divide dough in half, working with half the dough at a time. Roll dough out on floured parchment paper into the shape of a rectangle until approximately 1/16" thick
Slide parchment and dough onto a baking sheet
Repeat with the other half
Brush each tray of dough with additional milk and sprinkle with sugar
Bake for 10 minutes, rotating the trays at 5 minutes
Remove from oven and using a pizza cutter or square cookie cutter, cut into pieces approximately 2" or 3" or your size of choice. Do not separate pieces, just cut. Brush with milk and cinnamon sugar
Place the trays back in the oven and bake for another 18-20 minutes, rotating the trays at 10 minutes
Turn the oven off and open the oven door for 5 minutes to let the heat escape. Close the door and let sit for another 20 minutes to cool
Remove from oven and allow to cool fully before storing
Crackers keep well in an air tight container at room temperature
---
---
Vanilla Bean Marshmallows
---
Ingredients
3 packs unflavored gelatin
1 1/2 cups granulated sugar
1 cup light corn syrup
1/4 teaspoon kosher salt
Seeds from 1 vanilla bean pod or 1 tablespoon pure vanilla extract
Confectioner's sugar for dusting
Directions
Combine the galatin and 1/2 cup of cold water in the bowl of an electric mixer using the whisk attachment. Allow mixture to sit while you make the syrup
Meanwhile, combine the sugar, corn syrup, salt, and 1/2 cup water in a small saucepan and cook over medium heat until the sugar dissolves. Raise the heat to high and cook until the syrup reaches 240 degrees on a candy thermometer. Remove from heat
Turn the electric mixer to low speed and slowly pour the sugar syrup into the dissolved gelatin. Turn the mixer to high speed and whip until the mixture is very thick, for about 15 minutes. Add the vanilla and mix thoroughly
Using a sieve, generously dust an 8x12" baking dish with confectioner's sugar. Pour the marshmallow mixture into the pan, smooth the top, and dust with more confectioner's sugar. Allow to sit uncovered overnight
Turn the marshmallows over onto a board and cut into squares. Dust with more confectioner's sugar
---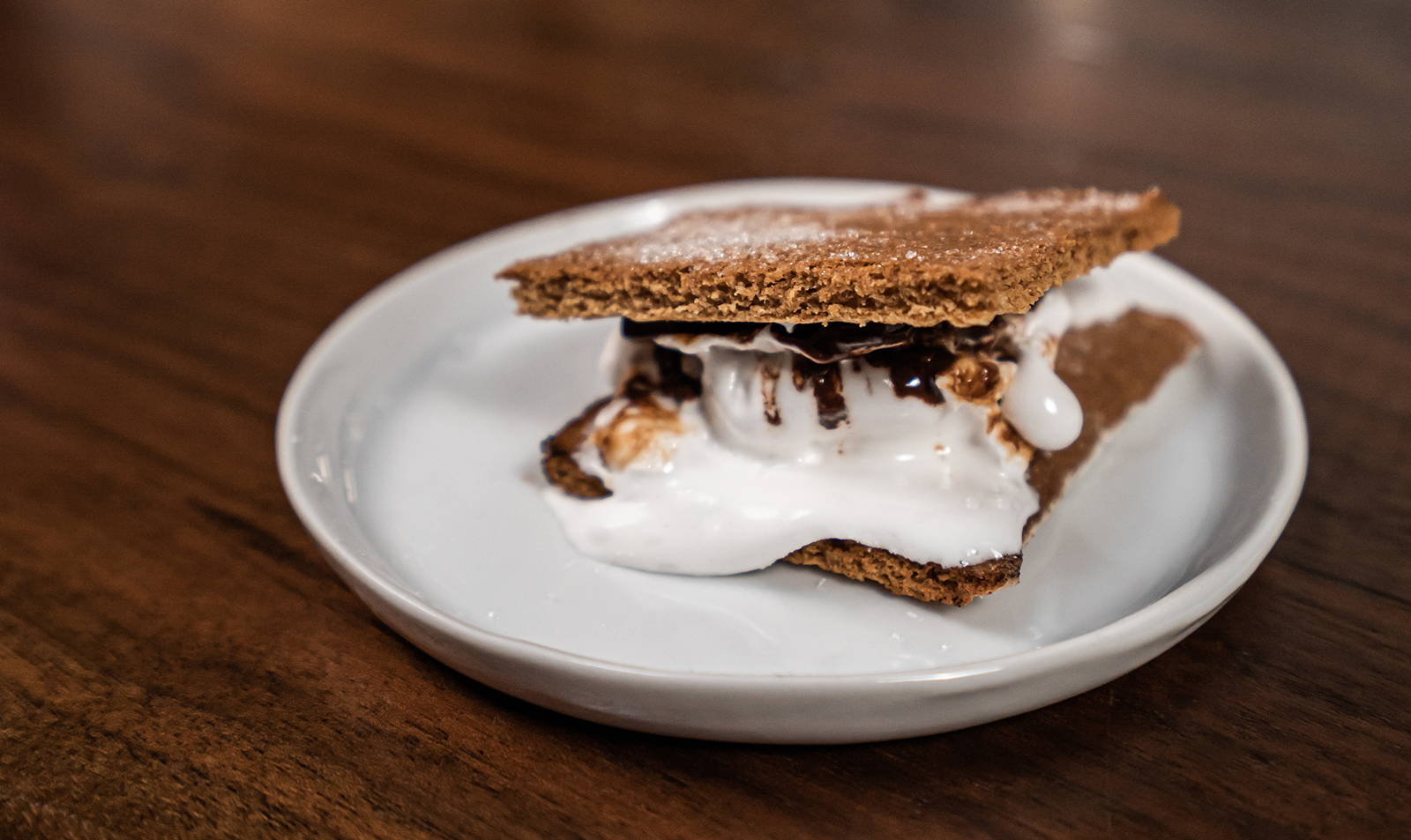 ---
Toast the marshmallows to your liking, place on a graham cracker, add a piece of your favorite Grön chocolate, assemble and enjoy! Don't have a fire? Use a kitchen torch to carefully roast the marshmallow to the perfect golden brown.
---
---
Have you tried making your own homemade s'mores? Leave us a comment on YouTube!