Grön Father's Day Gift Guide
Posted by Grön on Jun 6th 2021
Dad deserves a dose of mind and body calming bliss this Father's Day. We've put together a curated list of our favorite gifts to treat the incredible fathers in your life.
---
You can't go wrong with this classic community favorite! Hand-crafted, Fair Trade Certified, smoky dark chocolate topped with locally sourced, hand-harvested Jacobsen sea salt.
---
Give dad the good night's sleep he deserves. Our powerful Snooze blend of broad-spectrum hemp CBD + CBN in delicious vegan fruit chews made with Valerian root and real tart cherry to support a natural sleep cycle.
---
A beautifully simple and versatile unflavored tincture made with just two ingredients: 100% organic single-origin coconut oil and broad-spectrum hemp CBD.
---
Empower the skin and ease soreness with a handcrafted blend of cocoa butter, peppermint, and broad-spectrum hemp oil to target inflammation and soothe discomfort.
---
Calm or Snooze? Try them both in this two-piece chocolate sampler with one Calm dark chocolate bar with GABA, calcium, and broad-spectrum CBD, and one Snooze dark chocolate bar with Valerian root, CBD, and CBN.
---
A calming blend of broad-spectrum CBD, lavender, chamomile, and mint in a daily tincture to ease tension during the day. Each bottle comes with 30 servings or one month supply.
---
Dad deserves a spa day, too! Rejuvenate and awaken the skin with this cleansing face mask made with kaolin and sea clay, avocado oil, and broad-spectrum CBD.
---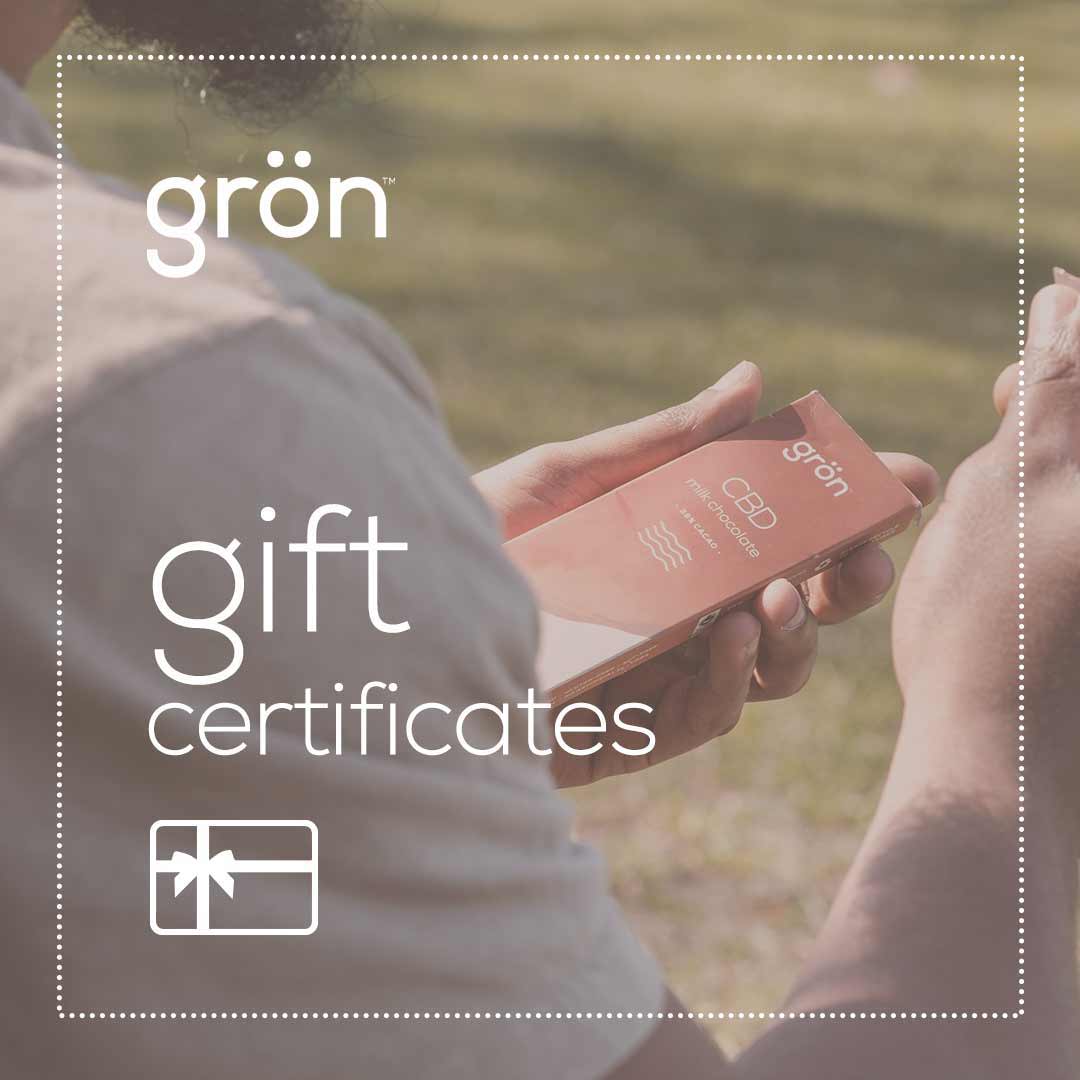 Give a Grön Gift Certificate
Let him decide! Our gift certificates are available for any amount and are sent directly to him to use, instantly.
---